Data mining is sorting through data to identify patterns and establish relationships.
Hadoop 2 Upgrades: Ready to Take Advantage?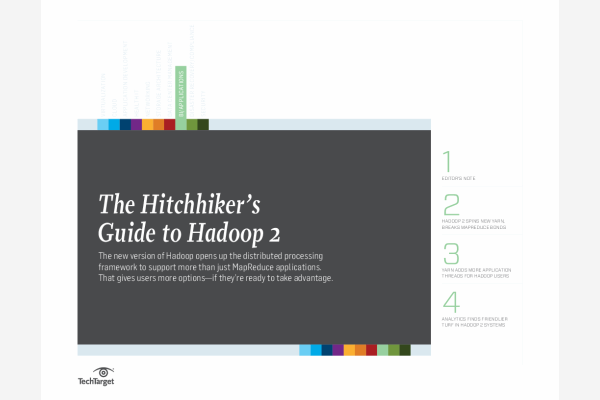 Hadoop doesn't lack for attention, but that has yet to translate into high adoption or success rates. Find out if you should leverage Hadoop 2 upgrades here.
By submitting your email address, you agree to receive emails regarding relevant topic offers from TechTarget and its partners. You can withdraw your consent at any time. Contact TechTarget at 275 Grove Street, Newton, MA.
You also agree that your personal information may be transferred and processed in the United States, and that you have read and agree to the Terms of Use and the Privacy Policy.

Data mining parameters include:
Association - looking for patterns where one event is connected to another event
Sequence or path analysis - looking for patterns where one event leads to another later event
Classification - looking for new patterns (May result in a change in the way the data is organized but that's ok)
Clustering - finding and visually documenting groups of facts not previously known
Forecasting - discovering patterns in data that can lead to reasonable predictions about the future (This area of data mining is known as predictive analytics.)
Data mining techniques are used in a many research areas, including mathematics, cybernetics, genetics and marketing. Web mining, a type of data mining used in customer relationship management (CRM), takes advantage of the huge amount of information gathered by a Web site to look for patterns in user behavior.
This was first published in
December 2008
Continue Reading About data mining