1) In Sun Microsystems' JavaBeans component architecture and in Microsoft's Component Object Model (COM), a container is an application program or subsystem in which the program building block known as a component is run. For example, a component - such as a button or other graphical user interface or a small calculator or database requestor - can be developed using JavaBeans that can run in Netscape containers such as browsers and in Microsoft containers such as Internet Explorer, Visual Basic, and Word.
Hadoop 2 Upgrades: Ready to Take Advantage?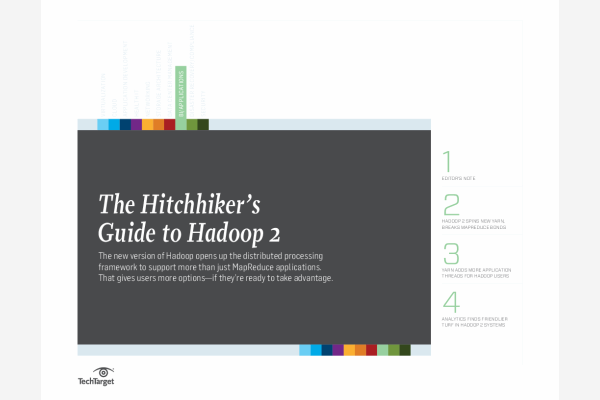 Hadoop doesn't lack for attention, but that has yet to translate into high adoption or success rates. Find out if you should leverage Hadoop 2 upgrades here.
By submitting your email address, you agree to receive emails regarding relevant topic offers from TechTarget and its partners. You can withdraw your consent at any time. Contact TechTarget at 275 Grove Street, Newton, MA.
You also agree that your personal information may be transferred and processed in the United States, and that you have read and agree to the Terms of Use and the Privacy Policy.

2) In the Common Object Request Broker Architecture (CORBA) Interface Repository, a hierarchy for metadata, a Container is one of three abstract superclasses (along with IRObject, and Contained).