Definition
comma-separated values file (CSV)
In computers, a CSV (comma-separated values) file contains the values in a table as a series of ASCII text lines organized so that each column value is separated by a comma from the next column's value and each row starts a new line. Here's an example:
Hadoop 2 Upgrades: Ready to Take Advantage?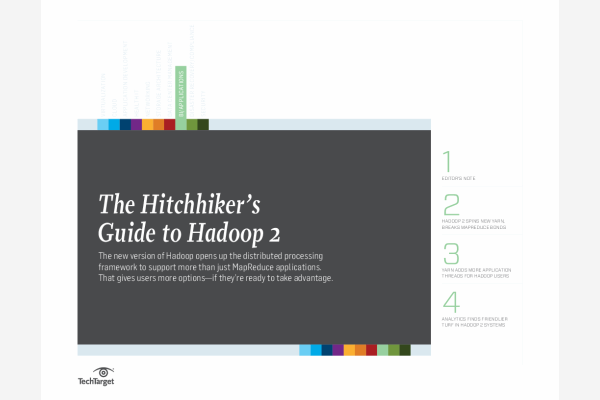 Hadoop doesn't lack for attention, but that has yet to translate into high adoption or success rates. Find out if you should leverage Hadoop 2 upgrades here.
By submitting your email address, you agree to receive emails regarding relevant topic offers from TechTarget and its partners. You can withdraw your consent at any time. Contact TechTarget at 275 Grove Street, Newton, MA.
You also agree that your personal information may be transferred and processed in the United States, and that you have read and agree to the Terms of Use and the Privacy Policy.


 Doe,John,944-7077 Johnson,Mary,370-3920 Smith,Abigail,299-3958 (etc.)

A CSV file is a way to collect the data from any table so that it can be conveyed as input to another table-oriented application such as a relational database application. Microsoft Excel, a leading spreadsheet or relational database application, can read CSV files. A CSV file is sometimes referred to as a flat file.
This was first published in
July 2006
Dig Deeper on Microsoft SQL Server 2000