Computer jargon users say that data which has been lost or thrown away has gone in the bit bucket. (A bit, short for binary digit, is the smallest unit of data in a computer.

Download this free guide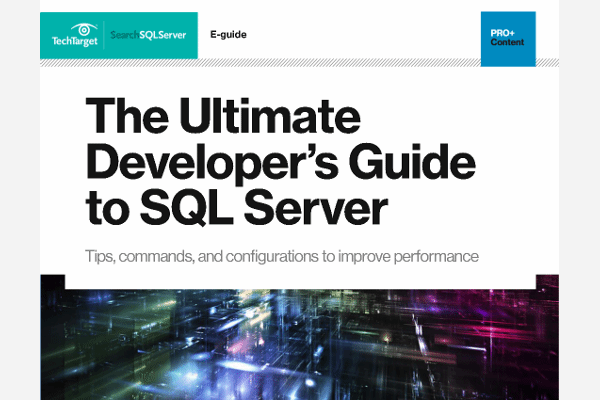 Ultimate Developer's Guide to SQL Server
Jam-packed with tips to improve SQL Server database performance: How to best create tables and columns, normalize and restore your database, and configure aliases.
By submitting your personal information, you agree that TechTarget and its partners may contact you regarding relevant content, products and special offers.
You also agree that your personal information may be transferred and processed in the United States, and that you have read and agree to the Terms of Use and the Privacy Policy.
For example, once you read an e-mail note and then delete it, it goes into the bit bucket (which sometimes is represented by a trash can icon). Of course, you can always look at deleted data as being recycled to make way for more new data.
In data that is truncated, the data after the truncation point gets put in the bit bucket. Actually, it doesn't get put anywhere; it just isn't considered at all by the program that does the truncation.
Dig Deeper on SQL Server Database Modeling and Design