MOLAP (multidimensional online analytical processing) definition
MOLAP (multidimensional online analytical processing) is online analytical processing (OLAP) that indexes directly into a multidimensional database. In general, an OLAP application treats data multidimensionally; the user is able to view different aspects or facets of data aggregates such as sales by time, geography, and product model. If the data is stored in a relational data base, it can be viewed multidimensionally, but only by successively accessing and processing a table for each dimension or aspect of a data aggregate. MOLAP processes data that is already stored in a multidimensonal array in which all possible combinations of data are reflected, each in a cell that can be accessed directly. For this reason, MOLAP is, for most uses, faster and more user-responsive than relational online analytical processing (ROLAP), the main alternative to MOLAP. There is also hybrid OLAP (HOLAP), which combines some features from both ROLAP and MOLAP.
Download Our Guide to Hadoop 2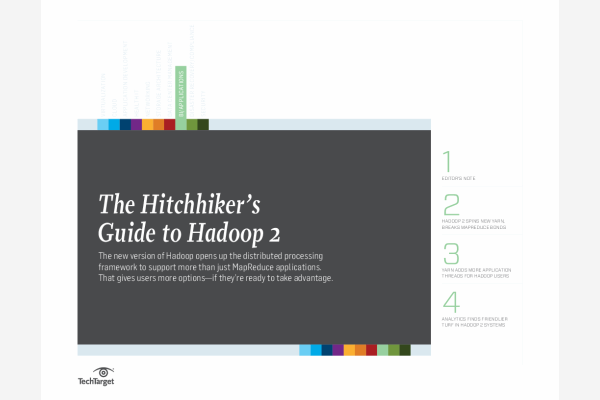 Benefit from in-depth analysis of the new capabilities, potential uses and limitations of Hadoop 2 and related technologies.
By submitting your email address, you agree to receive emails regarding relevant topic offers from TechTarget and its partners. You can withdraw your consent at any time. Contact TechTarget at 275 Grove Street, Newton, MA.
You also agree that your personal information may be transferred and processed in the United States, and that you have read and agree to the Terms of Use and the Privacy Policy.

MOLAP is often used as part of a data warehouse application.
Continue Reading About MOLAP (multidimensional online analytical processing)
PRO+
Content
Find more PRO+ content and other member only offers, here.