ECMAScript (European Computer Manufacturers Association Script) definition
ECMAScript is a standard script language, developed with the cooperation of Netscape and Microsoft and mainly derived from Netscape's JavaScript, the widely-used scripting language that is used in Web pages to affect how they look or behave for the user. Microsoft states that its latest version of JScript is the first implementation of the ECMAScript standard. The official standard, ECMA-262, was developed under the auspices of the European Computer Manufacturers Association (ECMA). Having the ECMAScript standard will help ensure more consistency between Netscape, Microsoft, and any other Web script implementations.
Download Our Guide: Critical SQL Server Tools for Self-Service BI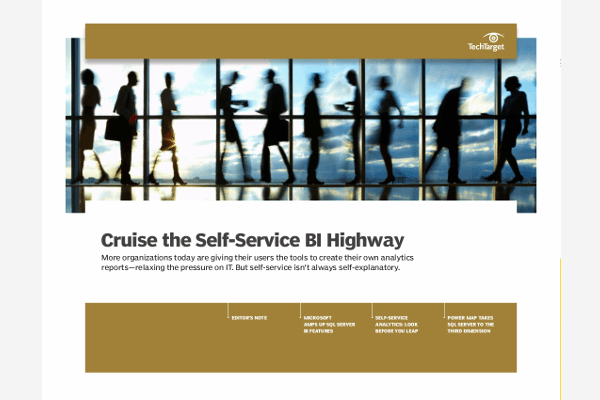 Instituting self-service BI frees up DBAs and reporting teams to work more strategically. Learn the 5 most important BI features in SQL Server, how to mitigate the risks of self-service BI, and much more.
By submitting your email address, you agree to receive emails regarding relevant topic offers from TechTarget and its partners. You can withdraw your consent at any time. Contact TechTarget at 275 Grove Street, Newton, MA.
You also agree that your personal information may be transferred and processed in the United States, and that you have read and agree to the Terms of Use and the Privacy Policy.

ECMAScript is object-oriented and conceived as a core language to which can be added the objects of any specific domain or context such as the idea of a "document." (for example, the World Wide Web Consortium's Document Object Model). ECMAScript together with the Document Object Model corresponds closely to the current implementations of JavaScript and JScript. Although likely to be used mainly as a standard script language for the World Wide Web, ECMAScript could also be used for any scripted application.
Continue Reading About ECMAScript (European Computer Manufacturers Association Script)
Dig Deeper on SQL Server Database Modeling and Design
PRO+
Content
Find more PRO+ content and other member only offers, here.