Definition
Commerce XML (cXML or Commerce Extensible Markup Language)
Commerce XML (cXML) is a standard for the online exchange of business transaction information in common formats. It defines the structure of purchase orders, order acknowledgements, and other core e-business documents. cXML is a document type definition (DTD) based on XML tags that defines fields for a specific type of document, like a purchase order. The XML structure enables an application program to easily extract data and deliver it to another application program.

Download this free guide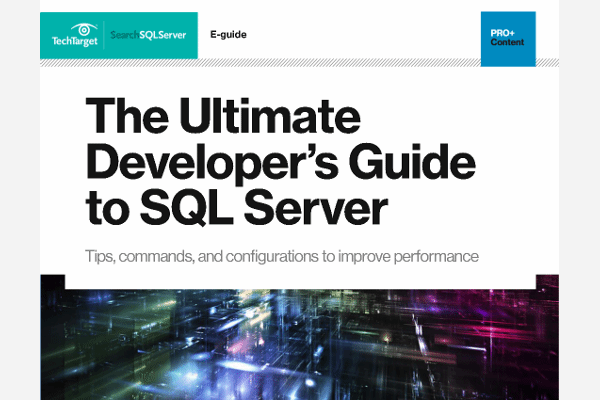 Ultimate Developer's Guide to SQL Server
Jam-packed with tips to improve SQL Server database performance: How to best create tables and columns, normalize and restore your database, and configure aliases.
By submitting your personal information, you agree that TechTarget and its partners may contact you regarding relevant content, products and special offers.
You also agree that your personal information may be transferred and processed in the United States, and that you have read and agree to the Terms of Use and the Privacy Policy.
Online catalog company Ariba Technologies led the cXML effort, but more than 40 companies collaborated on cXML, including Hewlett-Packard and Microsoft. The organizations hoped a common standard would reduce the cost of doing business online. The first version of cXML (version 0.91) appeared in May 1999.
Continue Reading About Commerce XML (cXML or Commerce Extensible Markup Language)
Dig Deeper on XML in SQL Server