Definition
AlwaysOn Availability Groups
AlwaysOn Availability Groups is a database mirroring technique for Microsoft SQL Server that allows administrators to pull together a group of user databases that can fail over together.

Download this free guide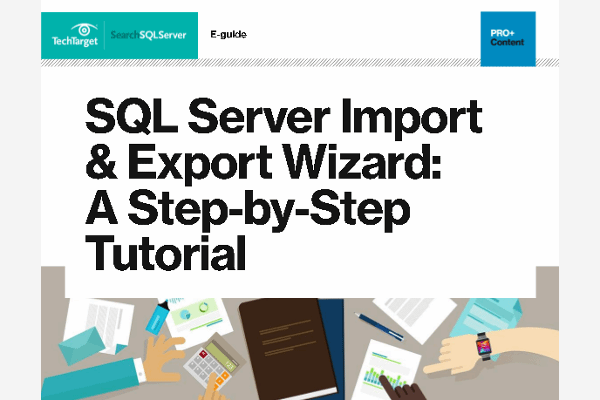 SQL Server Import & Export Wizard Step-By-Step Tutorial
In this expert-led tutorial, senior DBA and technical trainer Basit Farooq provides a step-by-step guide for using the SQL Server Import and Export Wizard to transfer data between SQL Server databases and Microsoft Excel worksheets.
By submitting your personal information, you agree that TechTarget and its partners may contact you regarding relevant content, products and special offers.
You also agree that your personal information may be transferred and processed in the United States, and that you have read and agree to the Terms of Use and the Privacy Policy.
Traditional database mirroring in SQL Server was only for a single database. AlwaysOn Availability Groups are designed to be used for multiple databases, which allows for improved cross-database referencing during failover. Another benefit is that generating multiple replicas of an availability group allows an administrator to make one of them read-only, for example if they want a group of databases for reporting purposes only.
An AlwaysOn Availability Group supports a set of primary databases as well as multiple sets of secondary databases (up to four in SQL Server 2012, and eight in SQL Server 2014). An administrator can configure an availability group to replicate synchronously for high availability or asynchronously for disaster recovery (DR).
Continue Reading About AlwaysOn Availability Groups