Definition
AdventureWorks Database
AdventureWorks Database is a Microsoft product sample for an online transaction processing (OLTP) database. The AdventureWorks Database supports a fictitious, multinational manufacturing company called Adventure Works Cycles.

Download this free guide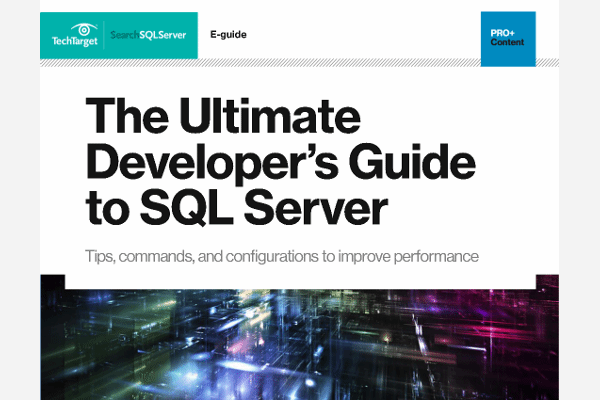 Ultimate Developer's Guide to SQL Server
Jam-packed with tips to improve SQL Server database performance: How to best create tables and columns, normalize and restore your database, and configure aliases.
By submitting your personal information, you agree that TechTarget and its partners may contact you regarding relevant content, products and special offers.
You also agree that your personal information may be transferred and processed in the United States, and that you have read and agree to the Terms of Use and the Privacy Policy.
Microsoft highlight SQL Server features with the AdventureWorks Database, various versions of which can be downloaded at the SQL Server community projects and samples page on CodePlex, a Microsoft open source project site. Downloads include AdventureWorks Database 2008 and AdventureWorks Database 2012.
AdventureWorks Database is also used in code examples found in SQL Server documentation and books. There are also versions for SQL Azure and SQL Server 2005.
Continue Reading About AdventureWorks Database
Dig Deeper on SQL Server Database Modeling and Design