Definition
AS1 (Applicability Statement 1)
AS1 (Applicability Statement 1) is a specification for Electronic Data Interchange (EDI) communications between businesses using e-mail protocols. The specification has been largely superseded by Applicability Statement 2 (AS2). Both specifications were created by EDI over the Internet (EDIINT), a working group of the Internet Engineering Task Force (IETF) for developing secure and reliable business communications standards.
Download Our Guide: Critical SQL Server Tools for Self-Service BI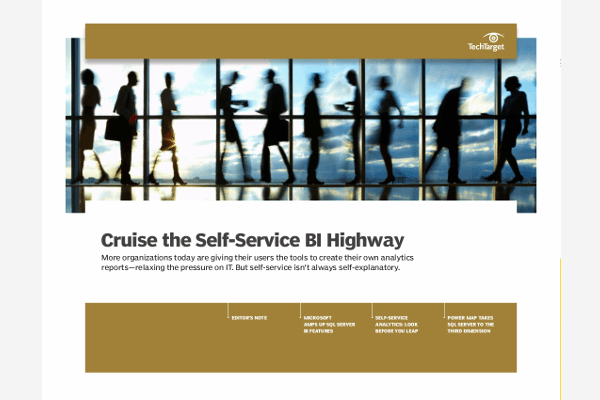 Instituting self-service BI frees up DBAs and reporting teams to work more strategically. Learn the 5 most important BI features in SQL Server, how to mitigate the risks of self-service BI, and much more.
By submitting your email address, you agree to receive emails regarding relevant topic offers from TechTarget and its partners. You can withdraw your consent at any time. Contact TechTarget at 275 Grove Street, Newton, MA.
You also agree that your personal information may be transferred and processed in the United States, and that you have read and agree to the Terms of Use and the Privacy Policy.

The AS1 standard provides S/MIME (Secure Multi-Purpose Internet Mail Extensions) and uses Simple Mail Transfer Protocol (SMTP) to transmit data using e-mail. Security, authentication, message integrity, and privacy are assured by the use of encryption and digital signatures. Another important feature, nonrepudiation, makes it impossible for the intended recipient of a message to deny having received it.
An Internet connection capable of sending and receiving e-mail, an EDI transfer engine, and digital certificates are required for data exchange using AS1. Almost any type of data can be transmitted.
This was first published in
August 2005
Continue Reading About AS1 (Applicability Statement 1)
Dig Deeper on SQL Server Database Modeling and Design